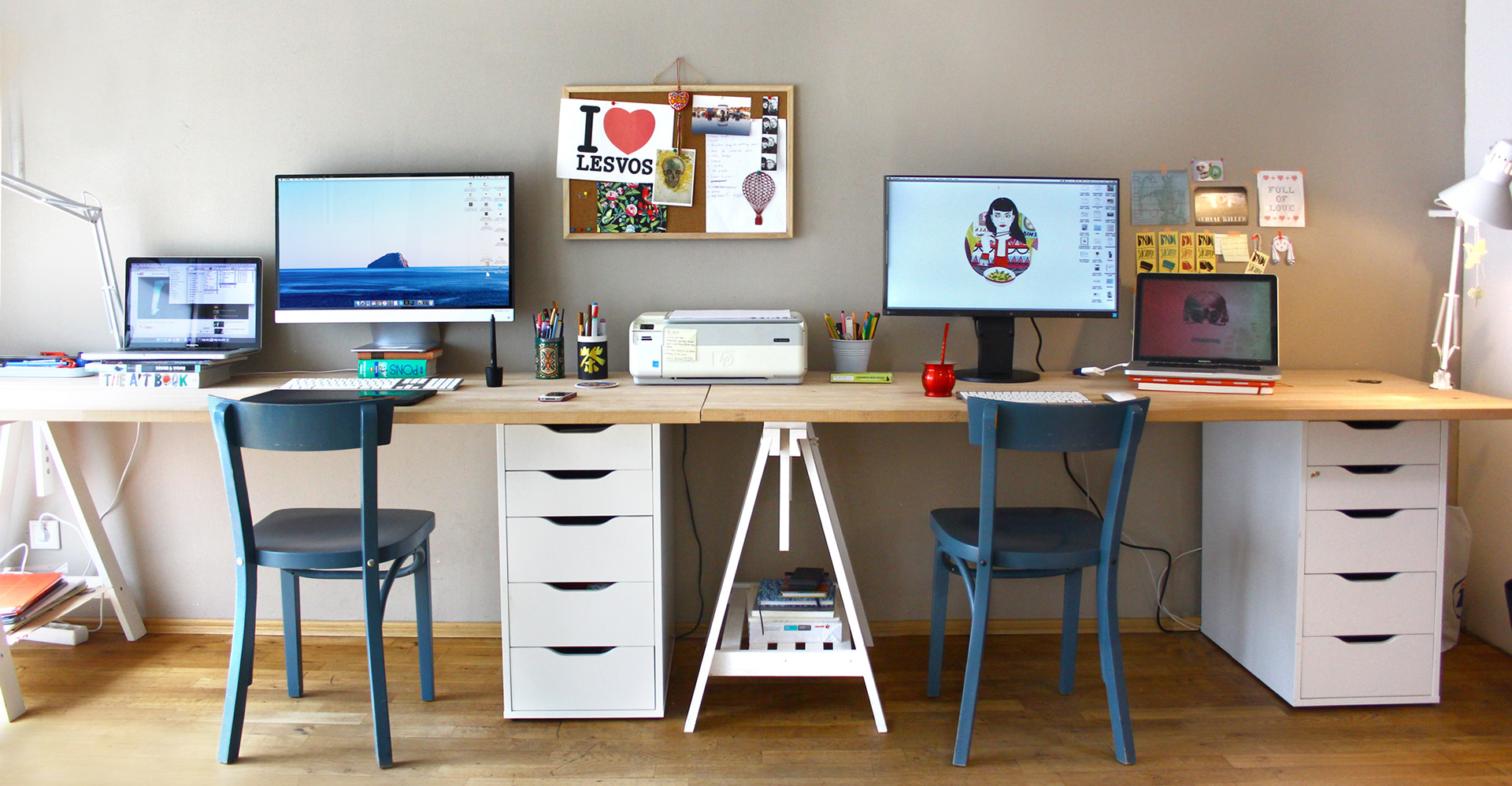 tomeros grafik atelier 

is an interdisciplinary design studio based in Düsseldorf, founded in 2013 by Claire Steka & Victoria Casafús.
Claire Steka

is from Greece and studied Applied Arts in the Netherlands. During her studies she experimented with animation & design and worked as a freelance animator. As part of her diploma she moved to Germany, where she had her taste of advertising and communication. After graduated she worked as a freelance designer and she cofounded tomeros grafik atelier.
Victoria Casafús

is from Buenos Aires, Argentina. While studying in the Univ.of Buenos Aires, she jumped into the world of digital agencies.Thanks to her work in the communication department for several universities, she has specialized in editorial and typographic design. After working for a year in a design studio in Düsseldorf, Victoria cofounded tomeros grafik atelier.
Art Direction / Graphic Design / Brand Communication / Visual Identity Systems / Corporate Design / Editorial Design / Illustration / Silkscreen / Packaging
Located in Derendorf, our spacious office provides us the opportunity to experiment freely for every different project. Going back and forward from analog to digital, and gaining in each step a different approach.
We believe in communication, reason why our work philosophy is based on the mutual understanding and trust between ourselves and our clients. Fluid working processes are essential for the development of every project. According to the size of each project, we join forces with colleagues in specific design disciplines.
Working with start up companies gave us the experience in building brands and transforming basic ideas into meaningful concepts & concrete propositions.